Do you know the reason why children dress up and go trick or treating? Many years ago on October 31st people expressed their respect for those who had passed before them by offering food. Nowadays everyone knows this tradition as Trick or Treat where children now ring doorbells dressed as ghosts and witches looking for treats. What a crazy story!
To maintain these traditions, buy or create your own masks, costumes and a bag for sweets! The scariest night of the year is upon us! ?? But what are the right steps to ensure a successful night?
1. Choose a costume
The choice is vast! There are classics like ghosts, vampires or zombies, but why not choose an original costume to stand out from the crowd? Choose a character of some horror movie or TV series and create the best cosplay ever. You can also make a group costume, such as the ghostbuster or Scooby Doo gang chasing ghosts and monsters. You can be extra creative by dressing up your pet :D
2. Get your bag and flashlight
Take a nice large bag. Decorate it for the occasion by attaching some funny sticker or some fake spider web to make it scarier and consistent with the theme. Don't forget the flashlight because it is dark outside and it can help to keep children under control. If you decide to continue the party at someone's home, you can also use it to tell a horror story!
3. Gather friends
Trick or treat is more fun if you do it together! Ask classmates or children from your neighborhood or, alternatively, organize a family "Trick or Treat"! This kind of activity, if done in a group, is always more exciting. Challenge everyone: those who collect more sweets, choose the film to watch later.
4. Walk around the neighborhood and ring doorbells
Many people are aware that monsters, witches and other ghostly spirits will ring their doorbell! Keep your bag ready and ring as many doorbells as possible. However, remember to respect others and ring just a couple of times at most. If you overdo it, it may look rude.
5. Trick or treat?
This is the moment everyone is waiting for: the door opens and you shout out loud "Trick or treat"? You can also create fun posters to help you Trick or Treat. Another good idea is to prepare some fun tricks in case someone does not have any sweets at home.
6. Get candy!
Make sure everyone gets candy to prevent exclusion. Bring an extra bag incase you get more sweets than expected. Also accept some healthy snacks and tell the children not to eat all the sweets in one evening, otherwise their teeth will suffer the consequences! You should have enough sweets to eat over the next few weeks.
In conclusion, consider these safety tips for your children: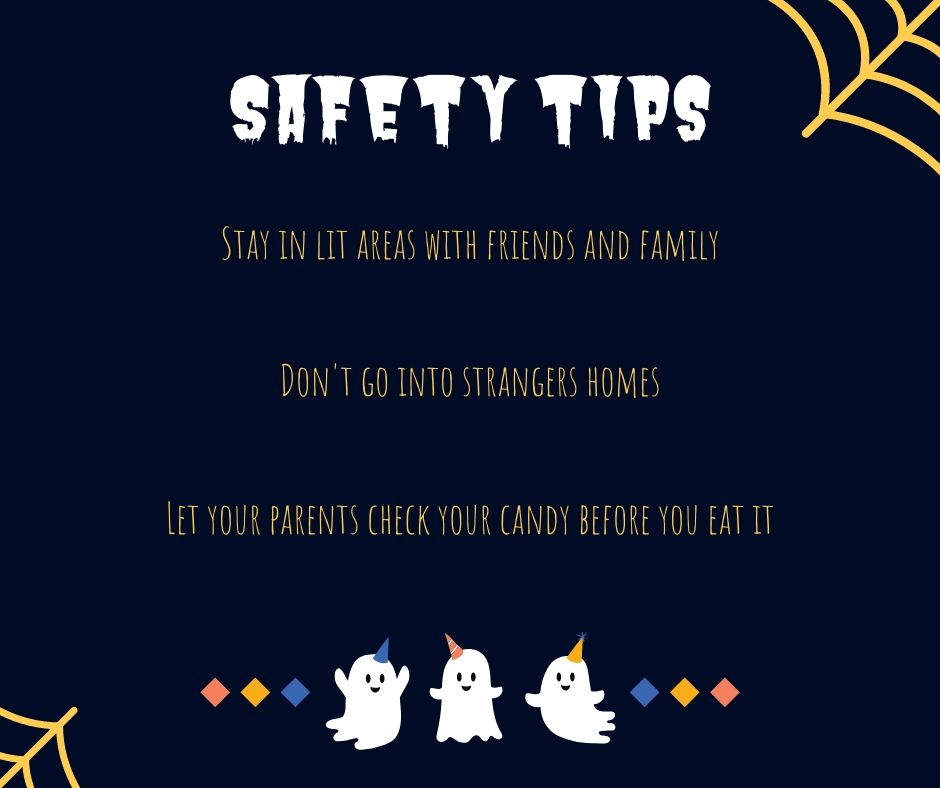 Making "trick or treat" is easy! It takes a few steps to have fun and entertain the kids! You should explain to them the history of the tradition; it is important to inform them, but above all to increase their curiosity! It is also a great opportunity to gather friends and not be excluded!
What are you waiting for? Have fun!